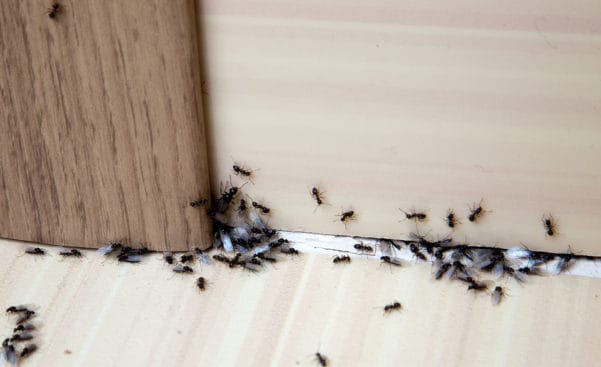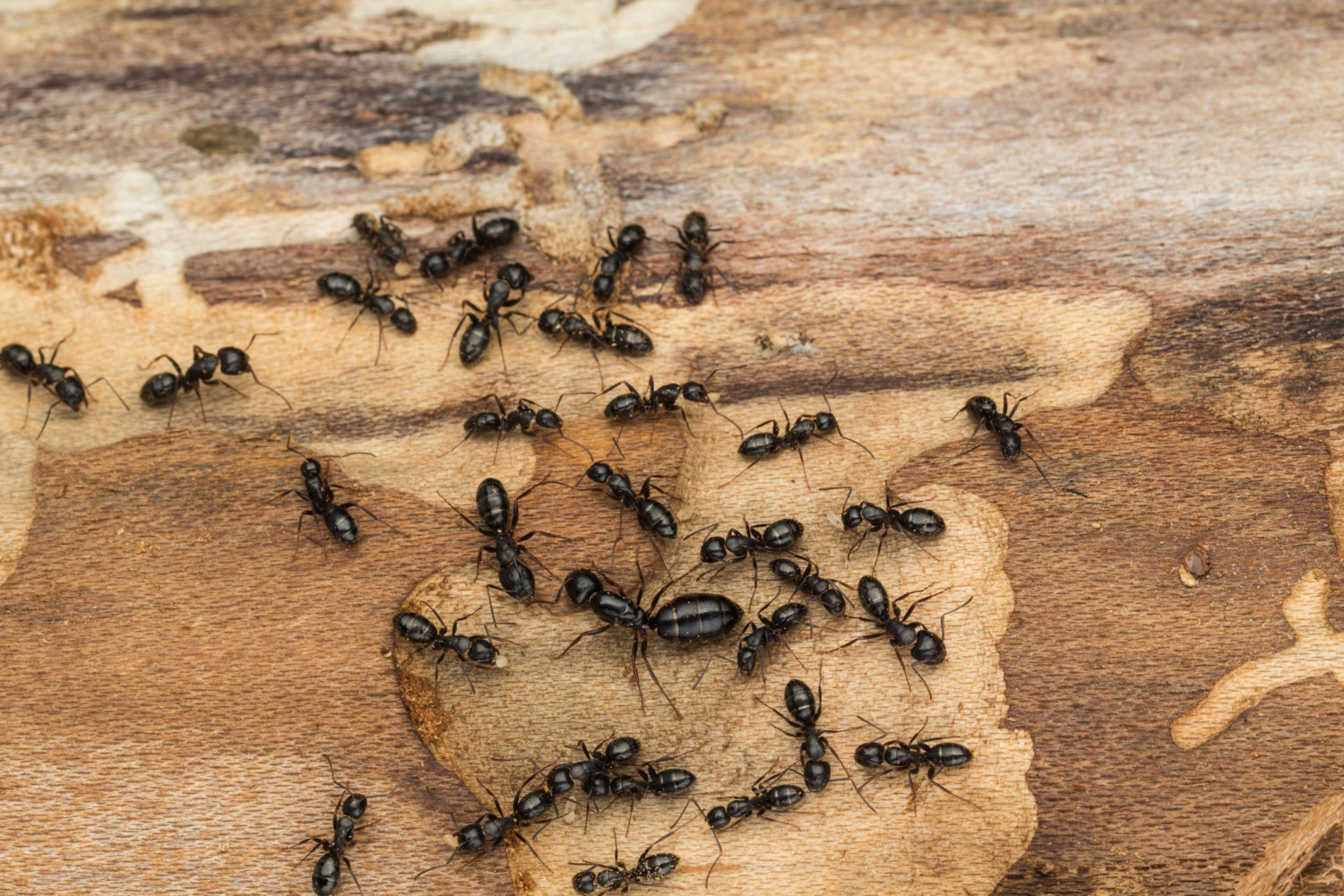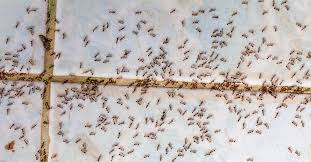 Ant Control Exterminator In Columbus, OH
Envirocare Pest Management provides ant control services for your home or business that are backed by our pest-free guarantee. We are licensed and operate in Columbus and the surrounding areas – our exterminators offer thorough inspections plus interior and exterior organic pesticide applications. 
Our integrated pest management strategy finds the ant colony so we can exterminate the entire problem at once. 
Why Do I Have Ants?
Ants enter homes in search of shelter from the weather or to find new sources of food or water. In the hot summer months when ant infestations are the most common, ants typically enter the home in search of water sources. This is the reason ants are commonly found in dishwashers, sinks, showers, and around toilets. After finding water, the ants spread out and search for sources of food for the colony. 
Leaving food containers open and out can lead to an ant infestation. Make sure leftovers are thrown away and excess food is picked up off the floor and counters. Taking out the trash more often can also be helpful in reducing ant populations. It is important to stop ants before they establish trails inside your home. Ants are much more difficult to control once they have established themselves.
Ant Exterminators in Ohio
At Envirocare Pest Management, we have provided over 20 years of service and are knowledgeable in all forms of ant treatment methods. Our integrated pest management (IPM) strategy addresses the problem with multiple solutions like local treatment and exterior perimeter applications to ensure that the problem is exterminated. We know how problematic these bugs can be with ant queens laying up to 800 eggs in one day. That rate of reproduction ensures that there are enough worker ants to go find food for the rest of the colony. They search long distances for food while leaving pheromones trails to help guide other workers into a home or business. 
Once it reaches this point, it may be difficult for an individual to treat the problem effectively and efficiently. This is when having an Envirocare pest control technician trained in ant extermination can help save you time, money, and resources. Our goal is to give our technicians the opportunity to identify early signs of ants through regular service and eliminate the ants immediately.
Envirocare guarantees our pest control services which means that we will return to provide additional service until your pest problem is completely resolved. Our technicians are ready to help you set your ant pest control service-free estimate appointment. 
Ant Treatments
MyEnvirocare's integrated pest management approach uses a combination of organic treatment methods designed to ensure complete ant extermination.
Local Spot Treatment

– Ants that have found their way inside will be sprayed with an organic pesticide. This kills ants on the spot while leaving residue that is toxic for ants to cross. Spraying on ant paths will block ants from following pheromone trails.

Exterior Perimeter Treatment

– This exterior spray acts as a barrier to block ants from crossing so they can't access your home or business.
Need quick and reliable ant exterminator services in Ohio?
Book your appointment today!